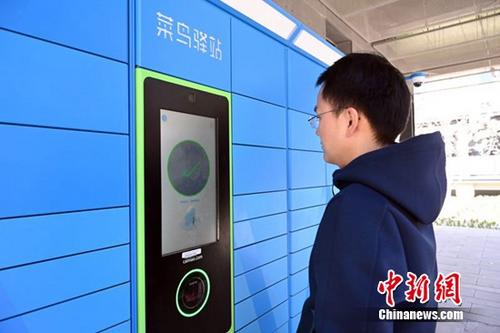 Cainiao Network Technology Co Ltd , a Chinese logistics company launched by Alibaba Group, has announced that it will provide faster express deliveries than ever before for the annual Tmall mid-year mega-sale taking place on June 18.
Cainiao has spent the year improving its smart logistics network and will collaborate with thousands of logistics companies around the world to provide deliveries for this year's shopping festival.
So far, a total of 200,000 express delivery sites, 200,000 logistics vehicles and millions of logisticians have been prepared to provide fast deliveries for this year's sale. Cainiao has also doubled the number of automatic sorting machines, and updated its management systems to maximize efficiency.
Cainiao estimates that they will break records by delivering fresh agricultural products across China in less than two days.
Cainiao said it has prepared plentiful stocks of imported goods in its warehouses, and that can guarantee day-definite delivery of imported goods. If its warehouses run out of stock, Cainiao will replenish directly from several back-up warehouses in China, rather than wait for fresh imports. In this regard, approximately 10 to 20 days will be saved.
The company's intelligence logistic tracking system is another feature making its debut this year. The application of Internet of Things (IOT) will make sure that every parcel can run unimpeded. In addition, intelligent voice assistants will help bridge the gap between logisticians and customers in getting connected and choosing delivery methods.