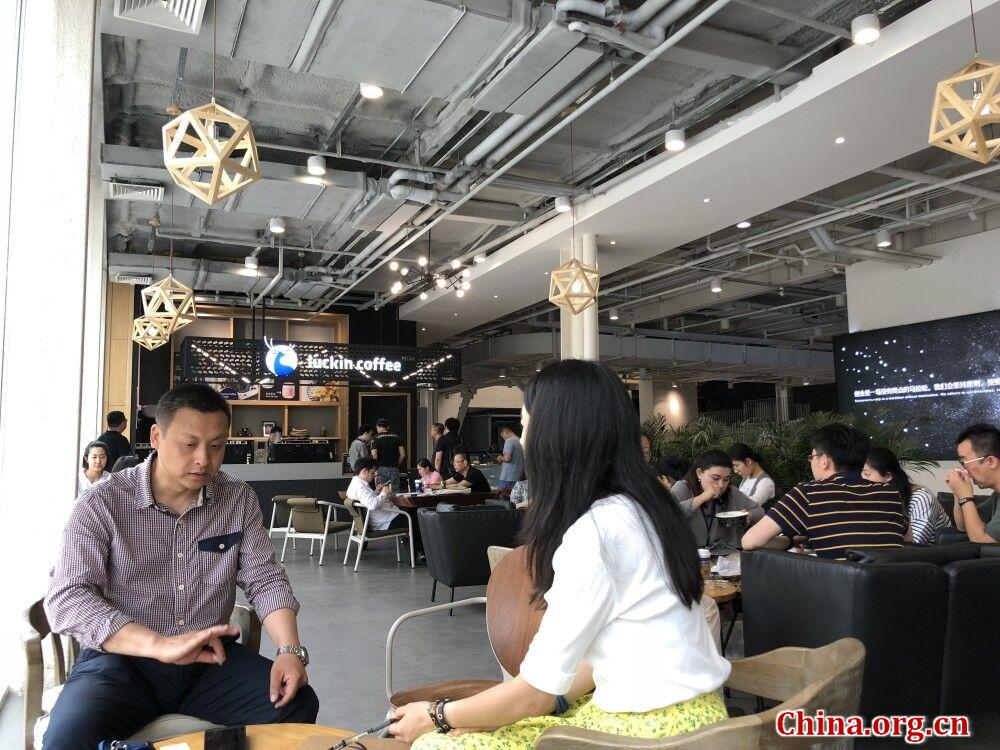 Shares in Luckin Coffee, Starbuck's Chinese rival, fell below their initial public offering price on Wednesday, just days after its debut on the Nasdaq, triggering concerns over its profitability and long-term growth.
Luckin Coffee shares closed at $14.75 on Wednesday, much lower than its IPO price of $17 per share. It has dropped by 40 percent from its peak listing price, when shares soared by 50 percent to $25.
The 22-month-old coffee chain has 2,370 stores in 18 cities across China, mostly pickup stations and charted big plans to overtake US-based Starbucks in the country. However, its business model, which relies largely on promotions and discounts, is yet to make a profit. The company sold 90 million cups of coffee in 2018, but every cup of coffee was sold at a loss.
Luckin reported a net revenue of 840.7 million yuan ($121.5 million) in 2018 and incurred a net loss of 1.62 billion yuan last year. During the first quarter of 2018, it had posted net revenue of 478.5 million yuan and net loss of 551.8 million yuan.
With losses widening, industry experts are concerned that the company may not be that successful in attracting new customers and does not have any clear strategy in place. Luckin did not respond to queries on the matter.
However, one of its Chinese investors, Liu Er'hai, had said that Luckin's priority was to expand scale and not profit generation.
Jason Yu, general manager of Kantar Worldpanel China, said: "They are definitely working on building more cost-efficiency by collaborating with delivery platforms. But buyer loyalty is difficult to retain if they withdraw the subsidies given to consumers as they (consumers) have multiple choices for beverage selection with very little switching cost."
What that means is that Luckin will have to maintain its existing price advantage and maximize its market share in deliveries, a formidable task due to rising competition from Starbucks and convenience store coffee, Yu said.
There is still huge market potential as Chinese consumers consider coffee as a modern drink and lifestyle choice. But the market is also cluttered with competition, he said.
"The growth potential is good in China," Yu said. "But competition is also fierce and I think they probably will have to maintain their existing price position. Luckin has to diversify its business portfolio beyond coffee to stay profitable."
Wang Zhendong, chairman of consultancy firm Shanghai Feiyue Investment Management Co, said the brewed coffee market potential is not as big as it seems despite last year's strong growth in consumption volumes.
Citing their research on the Shanghai market, which accounts for 10 percent of the national coffee market, the average retail price of coffee in Shanghai was 17.2 yuan in 2018, down 32 percent on an annualized basis.
Given the sharp decline in the average retail price, it is likely that the coffee market size would not see any major changes this year, Wang said.
"In the coming years, the acceptable price of a cup of coffee or tea would be around 20 yuan," said Wang.