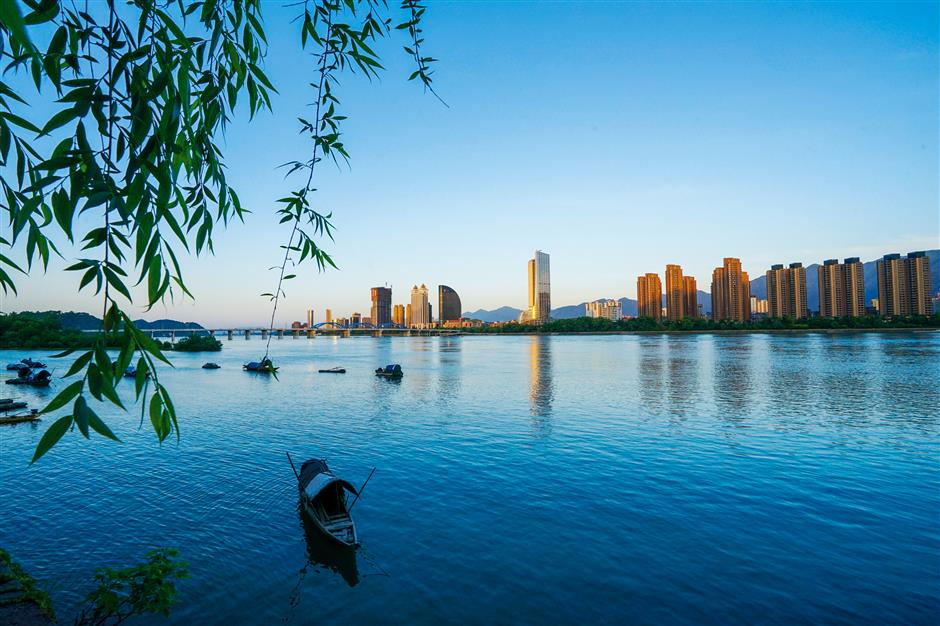 Fuchun River

For those who like being outdoors, Luci Village makes for a pastoral weekend getaway. Hiking, through lush forests filled with pine trees and bamboos, allows travelers to get some much-needed fresh air.
The area also has dozens of family-run guesthouses. These simple hostels give travelers a chance to experience life like a local and are famous for serving great meals made from fresh catches and locally raised animals. Free-range chicken, lettuce, bamboo and fish dishes are all highly recommended.
With a growing number of people living in cities longing for an escape from the stresses of the daily urban grind, farmhouses in the village have become even more popular with tourists.
If tourists want to immerse themselves in a flower sea, they could head to Dipu Village. Instead of growing cash crops, villagers plant a vast area of flowers in the four seasons to allure sightseers. For example, it is covered with vibrant yellow sunflowers that emit a feeling of hope and vigor every autumn.
Another highlight of Tonglu's tourism industry is rivers and mountains.
The Fuchun River runs through the county with some crisscrossed tributaries. The river is known for its long link with literature and the arts. Many scholars have lived there or written poems about the area.
Today, it still remains a fishing platform of the famous literati Yan Ziling. During the Eastern Han Dynasty (AD 25-220) when Yan was too proud to accept an official post from the emperor, he sought refuge in the mountains and made a living by fishing.
The Fuchun River flows through green and luxuriant hills, offering many quiet and beautiful attractions. Inspired by the scenery, the famous painter, Huang Gongwang, created the "Dwelling in the Fuchun Mountains," which today is one of the master's few surviving works.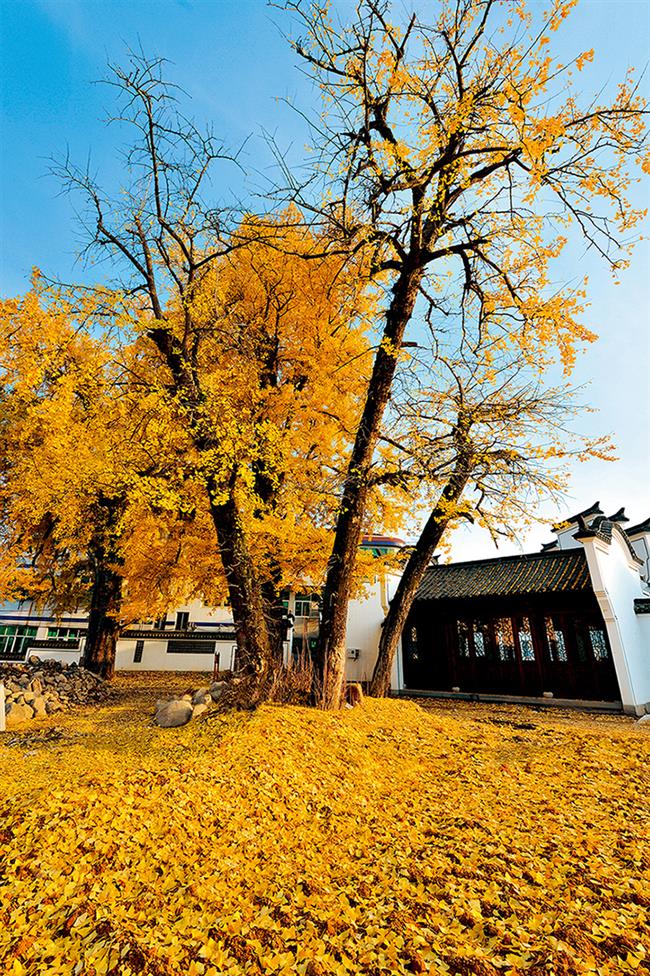 Ginkgo trees
Tonglu County, in southwest Hangzhou, is one of "China's Top 10 Tourism Counties" for a reason.
Throughout its history, more than 1,000 literati, who patronized it, left nearly 3,000 poems eulogizing its picturesque landscape and idyllic lifestyle, which reflected the county's abundant natural resources.
When sightseeing in Tonglu, travelers are often told to linger over the county and admire the old hamlets, rivers and forests.
To cash in on the tourism trend and preserve local folklore at the same time, the government began to develop villages that featured its own distinctive characteristics.
Around 25 hamlets were picked and divided into nine segments. Infrastructures and roads were then upgraded and given a facelift, and happy farmhouses were built to provide accommodation and food.
If tourists appreciate Jiangnan (south of lower reaches of Yangtze River) style architecture and lifestyle, then they will be in for a treat at Shen'ao Village, which dates back to the Southern Song Dynasty (1127-1279).
The area still looks like a remnant from the past. There are antiqued bridges, temples, ancestral halls and other architectural structures with sculptured beams and engraved rafters. They represent classical Huizhou-style architecture, while also epitomizing traditional Chinese wood-carving techniques by virtue of the sophisticated sculptures on beams, rafters, eaves and furniture. Their interior wooden decoration is based on mythical creatures and auspicious motifs.
彩票内部透码彩图网址
淘宝快3
盘口赔率实战技巧大全
内蒙古快3玩法秘诀
极速快3
安徽快3
球棎比分足球即时比分
二人麻将过胡
幸运赛车
广西十一选五
沙巴足球即时赔率